Our Governance and Structure
Our Governance and Structure
North Richmond Community Health's Board Membership reflects the diversity of the community it serves.
Each Director is independent and serves on the Board of Governance in a voluntary capacity.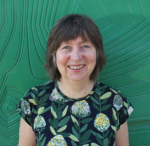 Sally Mitchell
(Chair)
Sally has worked with community health services across inner Melbourne in a range of positions. An experienced executive manager and board member, she has supported organisations through periods of growth and change. Sally has been a resident of Richmond for many years.
Tim O'Leary
(Deputy Chair)
Tim has extensive experience as a CEO, board director and policy consultant in community and public health, acute hospitals, psychiatric services and local government.
Natalie Savin
Natalie is an experienced executive manager and has worked in both local and state government as well as in the not for profit sector. She is currently a director and company secretary of Alola Australia Ltd. Natalie is also a member of the Australian Institute of Company Directors and the Public Health Association of Australia.
Dr. Terri Jackson
Terri is an adjunct associate professor at the Melbourne Institute for Applied Economic and Social Research, and in the School of Population and Global Health, at the University of Melbourne.
Prior to her academic work, Terri was a community health manager and activist. She served as inaugural chief executive of the Fitzroy Community Health Centre.
Richard Wong
Mr. Wong is an expert in language services and a NAATI Accredited Professional Translator and Interpreter. Mr. Wong is a member of several Chinese community organisations across Victoria.
Hatice Yilmaz
Hatice is a qualified electrician, Office of Housing Community Liaison and a volunteer for numerous community groups.
Dr. Tim Woodruff
Dr. Tim Woodruff is a long-term resident of Richmond, a practicing medical specialist in private practice, and a long-term advocate for health reform with a particular emphasis on equity of access and tackling social determinants of health. He is president of the Doctors Reform Society and acting chair of the Australian Health Care Reform Society.
Jane Herington
(Director)
Jane has over 35 years' experience in senior executive positions in both the Victorian and Tasmanian public services, and in local government. Her primary areas of responsibility were in Housing, Children and Family Services and Ageing & Aged Care. Jane is a Fellow of the Institute of Public Administration, and has been awarded a Public Service Medal for her contribution to public administration. She is a long-time resident of the City of Yarra and has a strong commitment to local services.
Andrew Cresswell
(Director)
Andrew is a Senior Finance Professional with a unique blend of Finance, IT & Operational skills moulded through a diverse career within consumer, global manufacturing, distribution, engineering & construction industries and Victorian Public Service in Executive and Board roles.
He is a Fellow of The Institute of Chartered Secretaries & Administrators and Governance Institute of Australia and a retired Fellow of CPA Australia.
Our Structure
NRCHL Constitution
Our Strategic Plan
Our Health Promotion Plan