About North Richmond Community Health
We are a non-for-profit community health centre improving equity, health and wellbeing for all.
Acknowledgement of Country
North Richmond Community Health (Wulempuri-Kertheba) acknowledges the Wurundjeri people, the owners of the land on which we work. We respect the land in honour of the Wurundjeri Ancestors, who have owned this land for many thousands of years. We pay our respects to Wurundjeri Ancestors, Elders and people past and present. We also acknowledge the impact of colonisation on all Aboriginal and Torres Strait Islander people.
North Richmond Community Health began supporting the Richmond community on Wurundjeri land in 1974. Then called the North Richmond Family Care Centre, it was an organisation built to support the diverse needs of the 4,000 strong community members of the Langdon Park Ministry of Housing estate.
A group of progressive doctors approached the estate's community-led Tenants Union in the early 1970s, and together they came up with the idea of a health centre that didn't just provide vital medical services, but also fostered and supported the community.
We work with everybody in this community and try to deliver services that work for all people regardless of their background.
We're experts in working effectively with migrant and refugee clients. We share this knowledge with other organisations through our program The Centre, for Culture Ethnicity and Health (CEH). CEH helps Victorian organisations deliver and improve their services so they are easy to access and provide fair treatment to migrant and refugee clients.
North Richmond Community Health's current building opened in late 2012. At that time, North Richmond Community Health was given the honour of an Aboriginal name by Wurundjeri Senior Elder Doreen Garvey-Wandin: Wulempuri-Kertheba, which translates from Woi wurrung as 'staying healthy together' in the Woi Wurrung language.
North Richmond Community Health has a long history, with many relationships in the community going back 46 years. We look forward to many more years of learning, working and building healthier communities.
To find out more about our continuing story, take a look at the services we offer.
Mission
Build healthier communities by making healthcare more accessible and culturally relevant.
Vision
Healthcare that builds community.
Values
Innovation, embracing diversity, equity of access, organisational learning, respect for others, openness, connectedness with our community.
Click on the question marks to view the details of each value.
OUR PEOPLE
Our Clients
Our Staff
Our Community
Our Contractors, Students and Volunteers
Our External Stakeholders
CONNECTEDNESS WITH OUR COMMUNITY
understand how community, social connections and support affect people's overall health and wellbeing
our success is driven by our ability to build relationships, break silos and connect across teams, functions and our community
our whole is greater than the sum of our parts
value team and community, as much as individuals
how we get things done is as important as what we achieve – the means are greater than the end.
INNOVATION
embrace change and be open to doing things differently
embrace new technology and look for efficiencies with resources
have a continuous improvement mindset, exploring opportunities to improve ways of working
strive to meet new and emerging client and/or community demands or needs
OPENNESS
act with integrity and honesty, be transparent in your dealings, choose words and actions that are sincere and not misleading
share ideas freely, communicate clearly and with positive intent
actively listen and be receptive to feedback and ideas, encouraging others to contribute and speak up
avoid any real or apparent conflicts of interest and use powers responsibly
ORGANISATIONAL LEARNING
make the workplace a training ground for professional growth and transformation
learning is emphasised and values, encourage making time to update knowledge and skills
follow evidence-based practice
be allowed to try new things and sometimes make mistakes or not always get it right
learn constantly and keep abreast of latest developments and industry best practise
EMBRACE DIVERSITY
put yourself in other's shoes, treating them how you would want to be treated
contribute to the diversity of NRCH, actively support what makes people different and different perspectives
foster a culture of inclusion where every voice is welcome, heard and respected – LGBTIQA+, women, people with a disability, First Nations and those from migrant and refugee backgrounds
endeavour to reflect everyone's needs and preferences, avoiding 'one-size fits all' approaches
ensure freedom from exclusion, discrimination, harassment and bullying
we ensure clients and staff cultural safety
RESPECT FOR OTHERS
demonstrate dignity and respect for colleagues, our clients and community members
ensure due regard for people's feelings, wishes, views and rights
treating others fairly and objectively
always communicate with respect, integrity and honesty
EQUITY OF ACCESS
ensure provision of services to all vulnerable people without exception
demonstrate respect for our clients and members of the community; being compassionate to different circumstances and experiences
treat all members of our community fairly and objectively, being sensitive to unique differences
ensure freedom from any forms of exclusion, with information sharing, transparency and accessibility
Our community
North Richmond Community Health is located within the North Richmond Housing Estate on Wurundjeri land, and is proud to serve the community there and beyond.
The Langdon Park Ministry of Housing Estate towers were erected in the late 1960s, after the area's cottages, units and pubs were declared a 'slum' and demolished.
Many different languages, cultures, religions and backgrounds are now represented on the estate. North Richmond Community Health considers it to be a privilege to be part of the local community and their story.
In our 46 years, our community has spread beyond the local housing estate. We offer our care and expertise to people all across Melbourne – some who grew up on the estate and have moved on, others who never lived there but discovered North Richmond Community Health one way or another. Our community includes Aboriginal children in Robinvale, young families who have just moved to Richmond, older people who have received our care for decades and Timorese patients in our international oral health program.
We welcome you to join our community.
Click here to see what services we offer or find out how to get involved.
Our CEO
Simone Heald is the CEO of North Richmond Community Health (NRCH) and brings outstanding qualifications in community health leadership.
Simone has over 35 years of health experience, particularly in the community and social health sector.
She is a passionate advocate for addressing the social determinants of health through initiatives targeting social and health inequities in local communities.
Simone has a strong track record of building authentic and mutually beneficial partnerships that directly influence community outcomes.
Our governance and structure
North Richmond Community Health's Board Membership reflects the diversity of the community it serves.
Each Director is independent and serves on the Board of Governance in a voluntary capacity.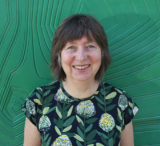 Sally Mitchell
(Chair)
Sally has worked with community health services across inner Melbourne in a range of positions.  An experienced executive manager and board member, she has supported organisations through periods of growth and change. Sally has been a resident of Richmond for many years.
Tim O'Leary
(Deputy Chair)
Tim has extensive experience as a CEO, board director and policy consultant in community and public health, acute hospitals, psychiatric services and local government.
Natalie Savin
(Director)
Natalie is an experienced executive manager and has worked in both local and state government as well as in the not-for-profit sector. She is currently a director and company secretary of Alola Australia Ltd. Natalie is also a member of the Australian Institute of Company Directors and the Public Health Association of Australia. 
Dr. Tim Woodruff
(Director)
Dr. Tim Woodruff is a long-term resident of Richmond, a practicing medical specialist in private practice, and a long-term advocate for health reform with a particular emphasis on equity of access and tackling social determinants of health. He is president of the Doctors Reform Society and acting chair of the Australian Health Care Reform Society.
Richard Wong
(Director)
Mr. Wong is an expert in language services and a NAATI Accredited Professional Translator and Interpreter. Mr. Wong is a member of several Chinese community organisations across Victoria.
Andrew Cresswell
(Director)
Andrew is a Senior Finance Professional with a unique blend of Finance, IT & Operational skills moulded through a diverse career within consumer, global manufacturing, distribution, engineering & construction industries and Victorian Public Service in Executive and Board roles. He is a Fellow of The Institute of Chartered Secretaries & Administrators and Governance Institute of Australia and a retired Fellow of CPA Australia.
Jane Herington
(Director)
Jane has over 35 years' experience in senior executive positions in both the Victorian and Tasmanian public services, and in local government. Her primary areas of responsibility were in Housing, Children and Family Services and Ageing & Aged Care. Jane is a Fellow of the Institute of Public Administration, and has been awarded a Public Service Medal for her contribution to public administration. She is a long-time resident of the City of Yarra and has a strong commitment to local services.
Trang Du
(Director)
Trang grew up in the Richmond Housing Estate (RHE) and has a deep understanding of the social, health, and economic challenges facing local residents. She is a service designer and the founder of social enterprise Two Square Pegs that builds inclusive local businesses communities. Two Square Pegs provides enterprise training and mentoring support to turns ideas into self-employment opportunities. She has coordinated since 2021 the Women's Health and Economic Inclusion (WHEI) project. 
Roberto Colanzi
(Director)
Roberto was a Councillor and Mayor with the City of Yarra Council from 2012 to 2016, and had a very good working relationship with, and understanding of the wide-ranging community health work provided by NRCH. He has a long-term commitment to local community affairs and organisations. He has strong board governance experience, more recently as a Board Member of Inllen, which develops partnerships and strategies to support young people across Darebin, Merri-bek, and Yarra, to successfully move from school to further education, training, and employment.